About
---
Over the past years Queensland has seen more film work than ever before, and our theatre industry is back, and seasons are being planned. What Queensland performers have not seen is more jobs for Queensland based performers. Members have been informing us about their frustrations in their industry.MEAA & Equity Queensland have created the Local Hires are Hot campaign to ensure there are meaningful, in front of camera and mainstage job opportunities for Queensland performers. Our Campaign calls for:
• Queenslanders being prioritised cast in QLD mainstage productions.
• Queenslanders need be prioritised in screen productions in roles that provide meaningful representation of local talent.
• Queenslanders need to be provided safe and inclusive spaces that allow all Queenslanders to work at their best and brightest.
SURVEY RESULTS REVEALED & PETITION ANNOUCEMENT - 04/09/23
Over 230 artists from screen and live performance have had the opportunity to partake in our Jobs For Queenslanders Survey. During the last two months, we have been consolidating with the data and there was found an overwhelming response to the lack of employment in Queensland.In response, Equity Queensland & MEAA have launched our Local Hires Are Hot Petition. We should be able to have meaningful access and opportunities employment in our own state. We call upon the Queensland Government to ensure that local artists are being prioritise for work whether it be for screen and theatre.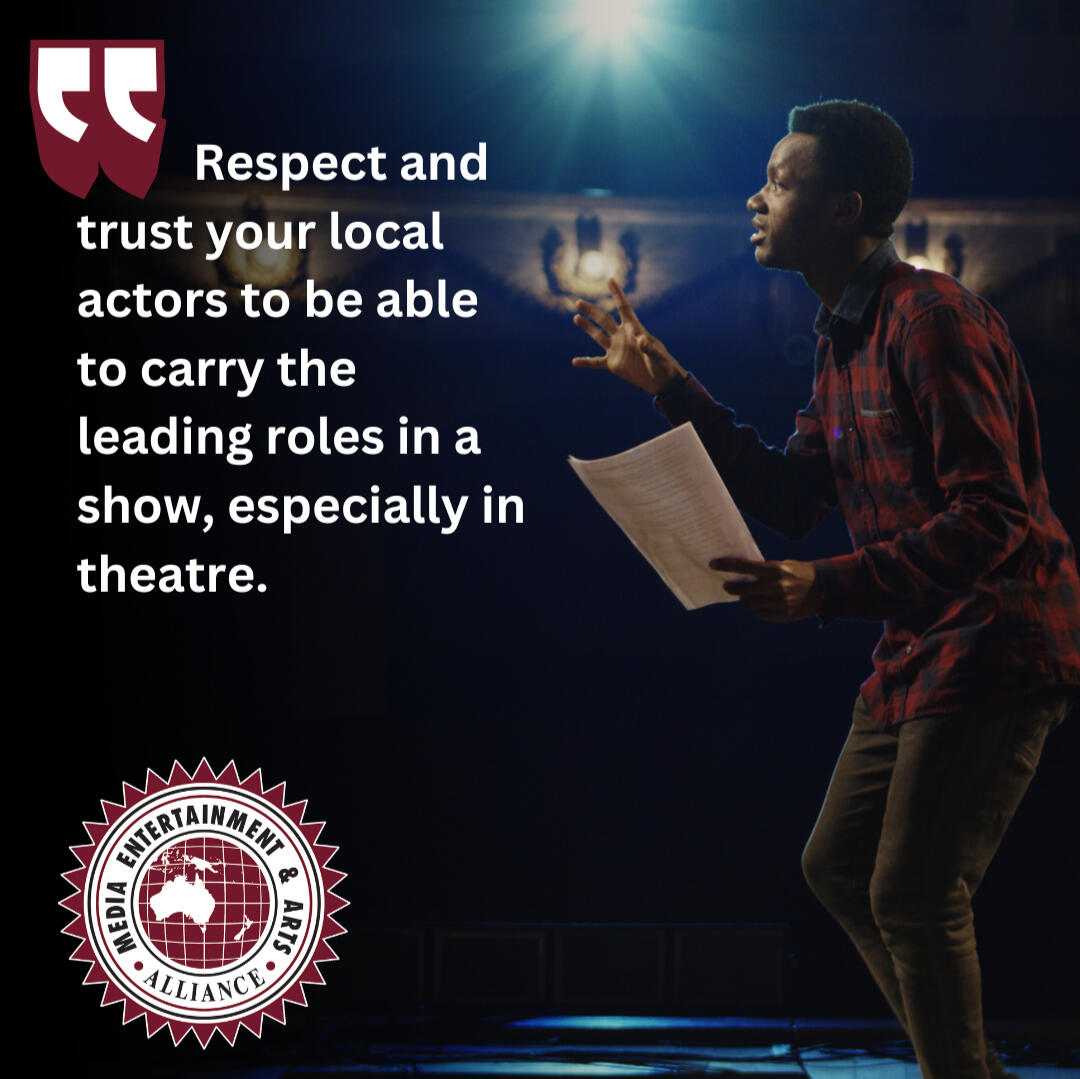 LOCALS HIRES ARE HOT ON ABC - 02/06/23
Michelle Rae was invited by Rebecca Levingston to come on the airwaves to discuss the issues for Queensland-Based performers. Here's Michelle's interview. ABC also interviewed actor / voice over artist & personality Mike Goldman and theatre actor Steven Grimes.
Credit: ABC Radio with Rebecca Levingston with Crispian Yeomans
ANNA WRITES THE HOT BUTTON ISSUE - 29/05/23
No matter where a performer lives, you shouldn't have to move to get a job. Anna McGahan writes about QUEENSLAND'S HOT BUTTON ISSUE in the Equity Magazine: Winter 2023. Here's a snippit."When I was at acting school in Meanjin (Brisbane), I used to scoff at the teachers' mantra: "You must move interstate, and only then will you be considered for work on Queensland stages and sets". But, along with so many others, I found that they were right.Local hires are hot. When it comes to state-based and state-funded performance, local casts, crews and creatives are good for the industry, great for the economy and hugely formative for emerging artists. In Queensland, much like other states with similar challenges, there is an abundance of talent, diversity and experience, with training programs producing the highest standard of graduates. It's thrilling and affirming for audiences to watch home-grown performers. So why aren't Queenslanders getting hired — or even auditioned?"Read the Full Article in the Equity Magazine!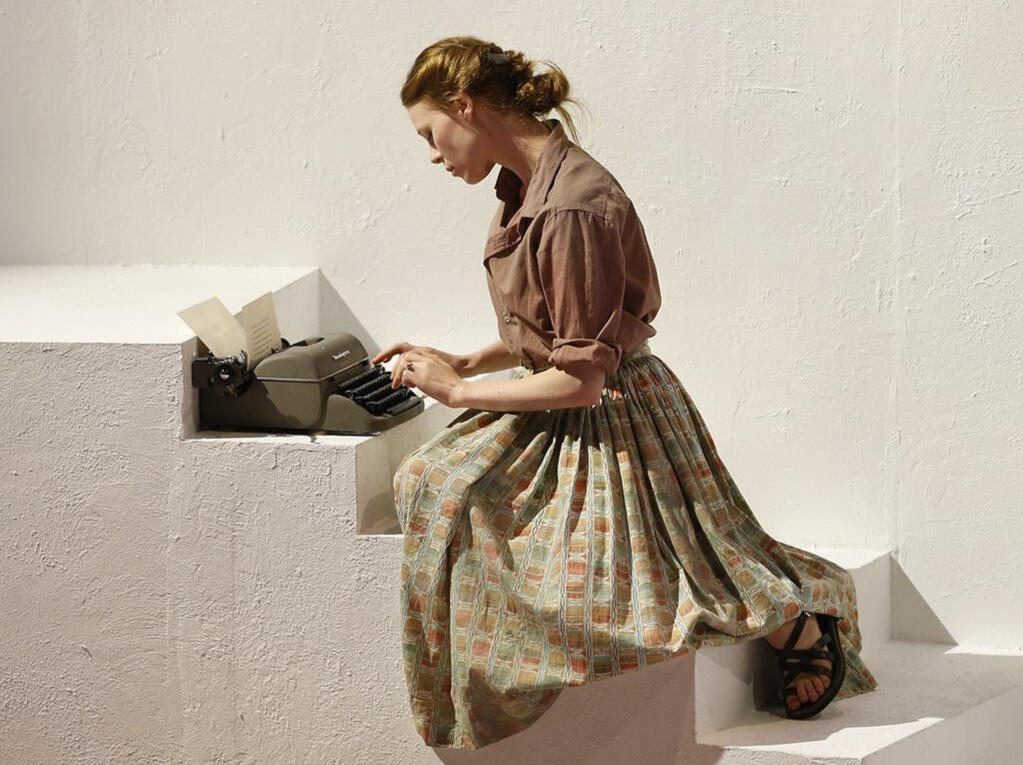 Anna in Queensland Theatre's "Hydra". Photo by Jeff Busby
Local Hires are Hot Forum Reflection - 29/04/23
On April 29, leading Queensland artists Anna McGahan (actor, writer), Courtney Stewart (artistic director, La Boite), Janaki Gerard (multidisciplinary artist) and Kevin Hides (actor) participated in a lively panel discussion facilitated by Wesley Enoch about the increasing trend of local artists not being prioritised for local work. More than 75 people attended the event. Here are some of the highlighted themes performers discussed throughout the evening.NARRATIVE
Queensland Performers addressed that the current narrative is that Queensland Based Performers are under skilled and under appreciated. When state-funded organisations or screen productions cast intestate, this continues and amplifies the narrative to not only Queensland but to the rest of Australia.Performers sought to combat this narrative that the community should seek to promote Queensland Performers not only on a community level but on an industrial level as well.However, the narrative of talent is at play, there has been low practices of community engagement and opportunities of exposure to foster deep relationships. As most screen production trust in casting directors outside of Queensland, this seems there is a lack of community engagement. For live performance, there has been a lack of opportunities to showcase Queensland talent outside. Performers hope to see real investment and engagement not only from industry but from government and funding initiatives.PATHWAYS & CRITIQUE
Performers showed concerns there has been no clear progression locally from all stages of Performer's careers. Performers wish that were safe practices to help support different artists whether it be feedback or meaningful general auditions. Performers want to be made aware how they can progress their careers from the industry.At the end of Forum, all who attended were asked to complete the Jobs For Queenslanders Survey. We need to hear from the community to be able to fight for the community.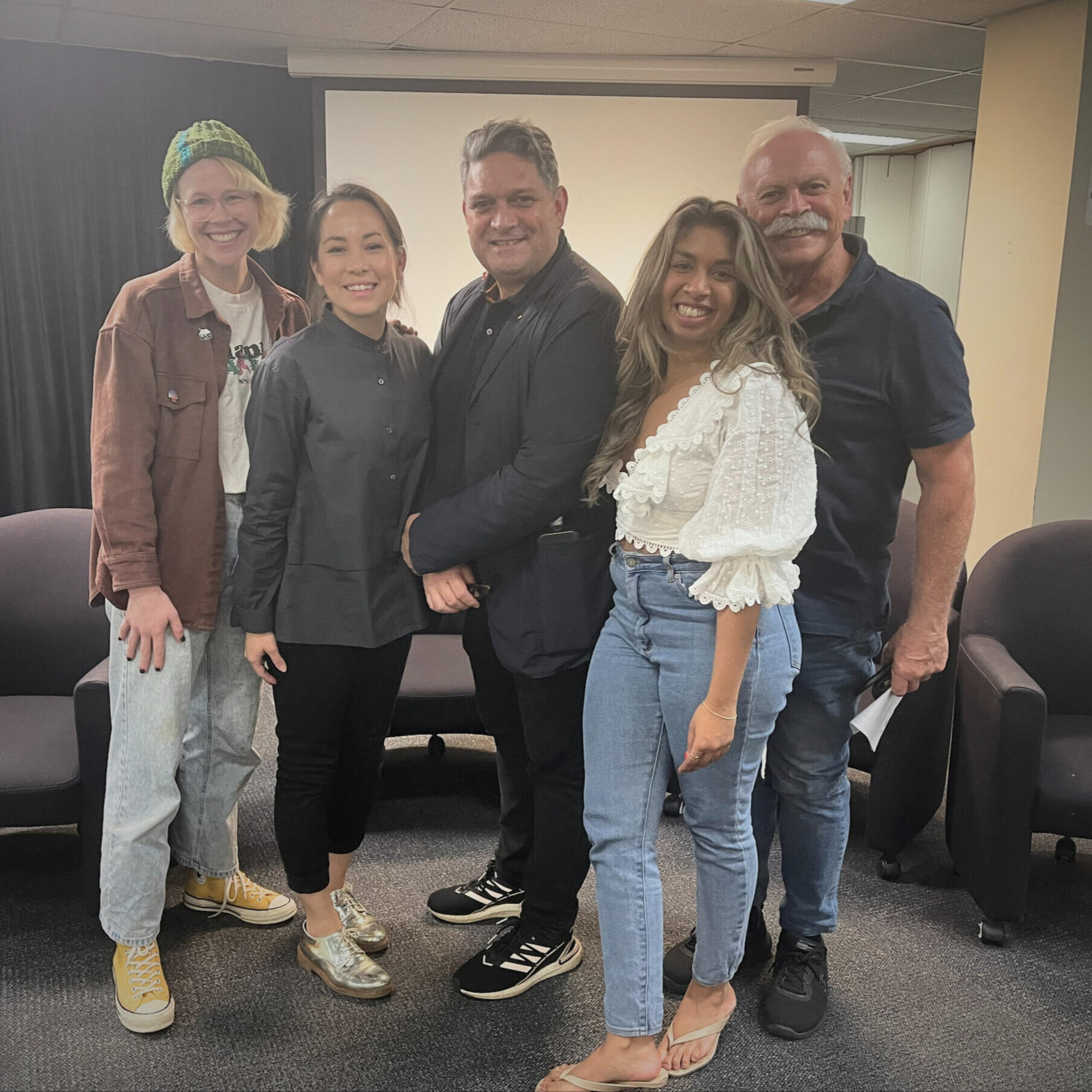 Local Hires are Hot Forum
Queensland has started to see a lack of prioritising opportunities for artists and crews of Queensland. What can we do to change our industry?
"We are the artists and crews of Queensland. We are the main engine of our government funded and subsidised Arts institutions. Unfortunately, the perception that we are just Queensland workers and other workers from somewhere else must be better only for the fact they don't live in Queensland is grossly incorrect." – Jason Klarwein
MEAA and Equity Queensland invite Members, Non-Members, and Agents to partake in our 'Local Hires are Hot' Forum that will unpack what can be done to make sure Local Talent are employed for Local work in a meaningful way.TIME: 6pm – 8pm | Registration will be open at 5:30pm.
DATE: 24th April 2023
LOCATION: Level 2 Queensland Council of Unions Building, Peel Street, South Brisbane, QLD.
CAPACITY: 100 People
Light refreshments provided.Led by Equity Director Michelle Rae and facilitated by Queensland Performance Committee, the forum will discuss what the current problem in creating inclusive and safe artistic practices for all Queenslanders.
To register for this event, go to: meaa.io/3ySWRsR
Survey Findings
---
The Results are in!
Over 3 months, Queensland performers have partaken in our Jobs For Queenslanders Survey. Over 230 people have submitted their responses and details about what their experience has been working in Queensland. Here is the breakdown of those who have participated in the survey.
Audience Breakdown
Note: These results were recorded on the taken on 31 July 2023.
Diversity Breakdown
| ISTI | LGBTQIA+ | Person With Disabilities | CALD | BIPOC |
| --- | --- | --- | --- | --- |
| 1.6% | 24.2% | 5.8% | 9.6% | 7.5% |
Experience Breakdown - How long have they been in the industry?
| Student | <5 Years | 6 - 10 Years | 11 - 15 Years | 16 - 20 Years | 20 > Years |
| --- | --- | --- | --- | --- | --- |
| 2.9% | 20.9% | 32.6% | 10.8% | 7.9% | 24.2% |
Industry Breakdown - What part of the industry do they work in?
| Teaching | Screen | Theatre | Dance | Variety Acts | Musical Theatre | Arts Administration |
| --- | --- | --- | --- | --- | --- | --- |
| 15.5% | 76.2% | 64.4% | 5.4% | 13.8% | 19.2% | 7.5% |
Representation Breakdown - Do they have an agent?
| Represented | Not Represented |
| --- | --- |
| 79% | 21% |
| No Representation | Represented by a QLD Agent | Represented by an Agent Outside QLD |
| --- | --- | --- |
| 21% | 51.8% | 27.2% |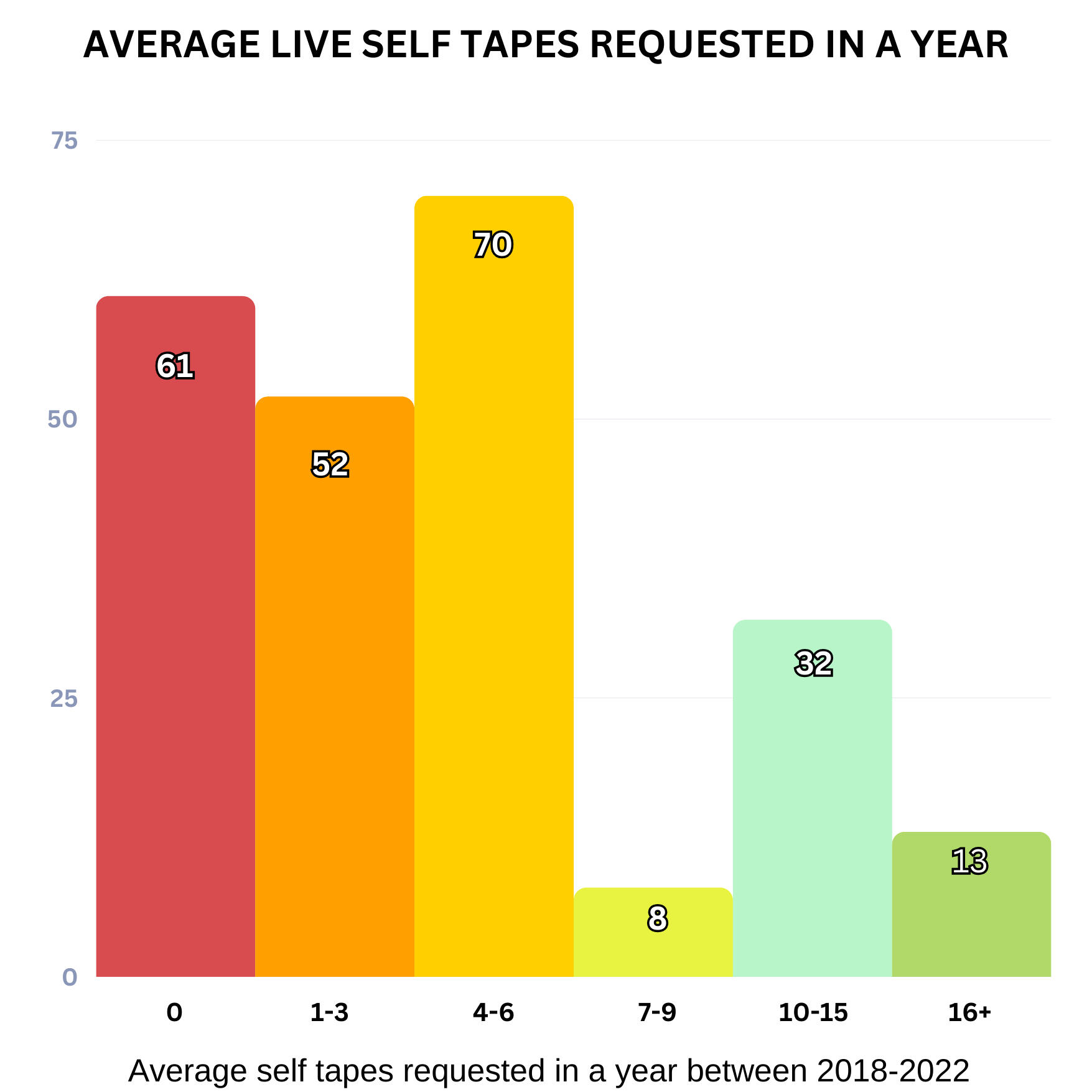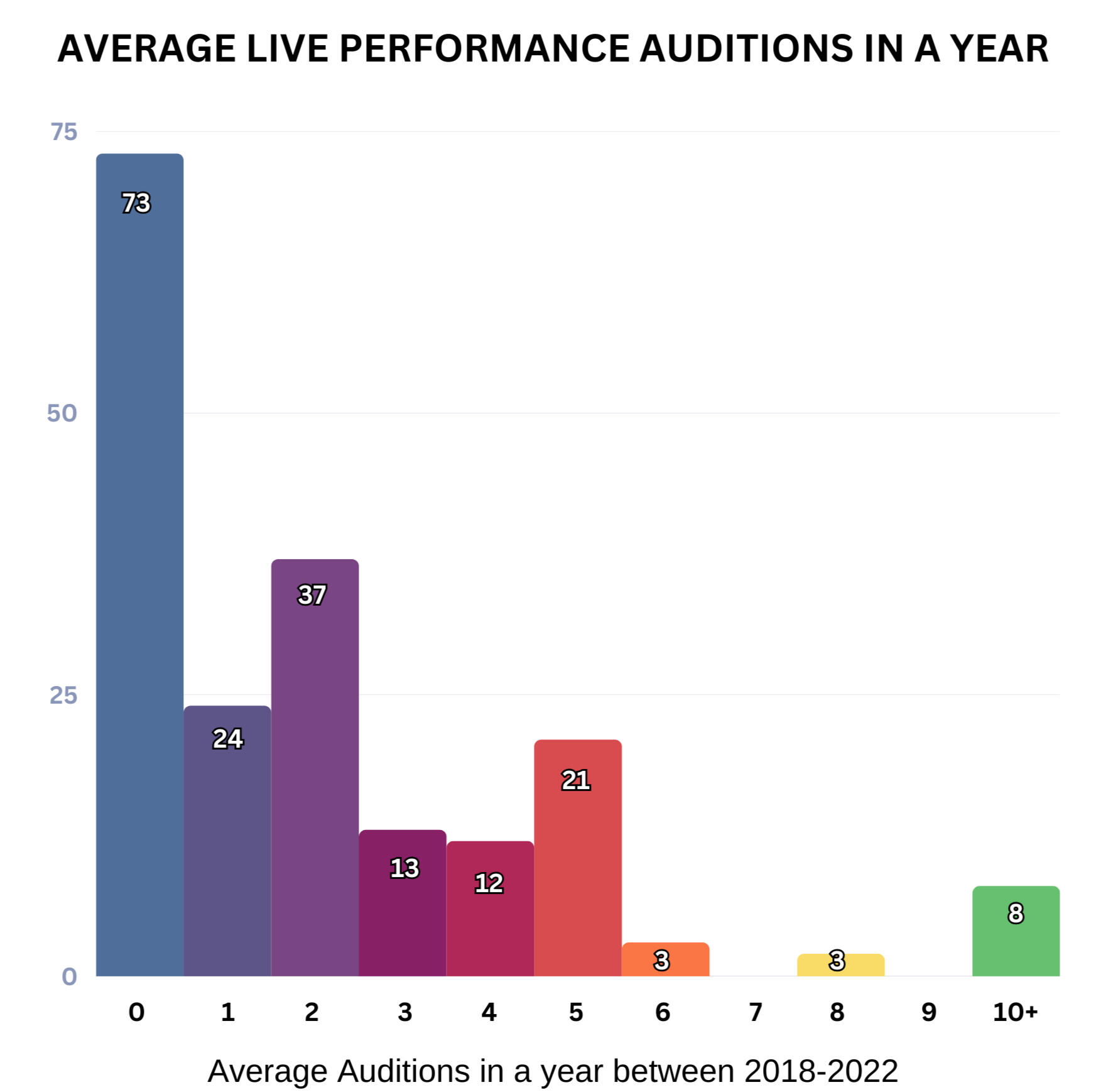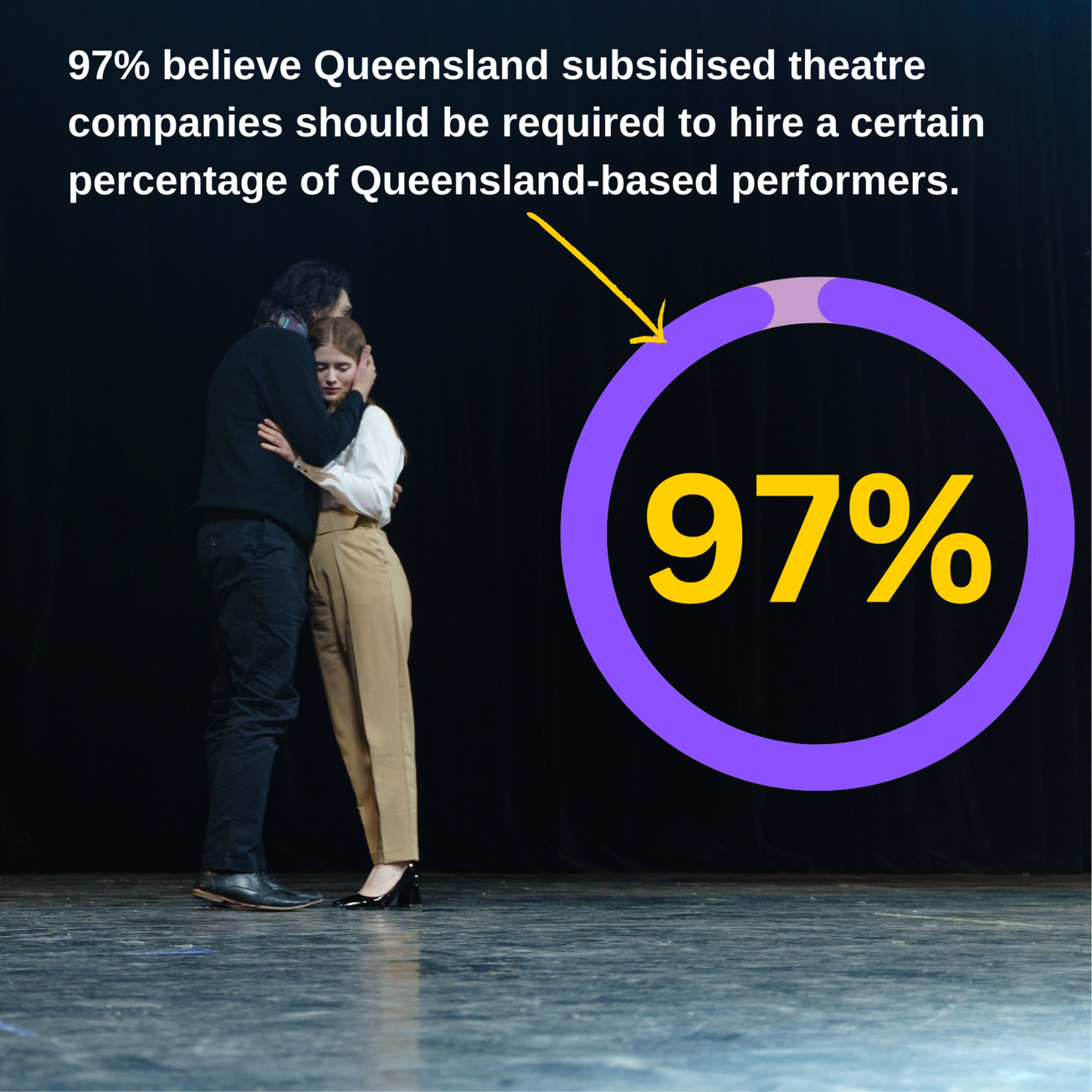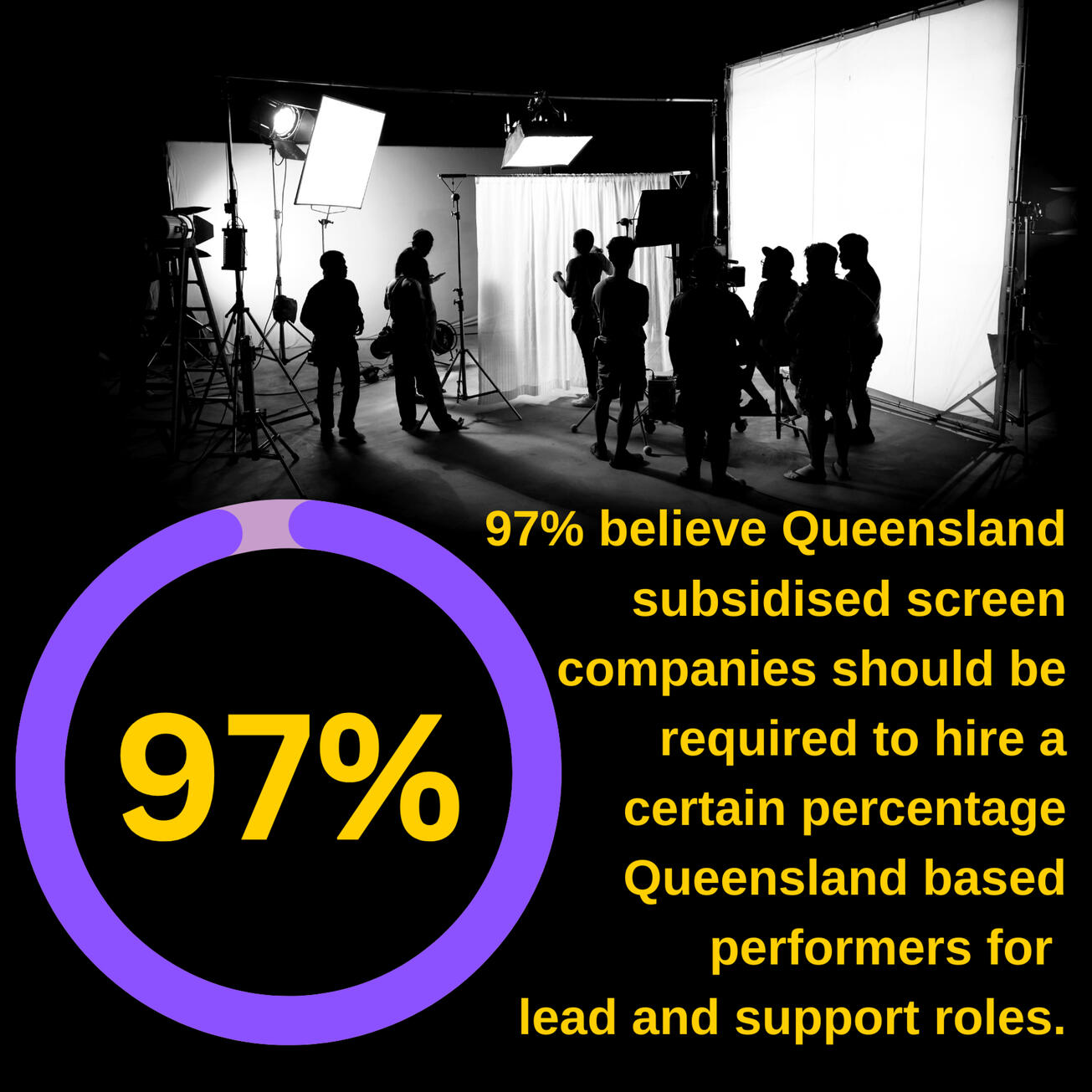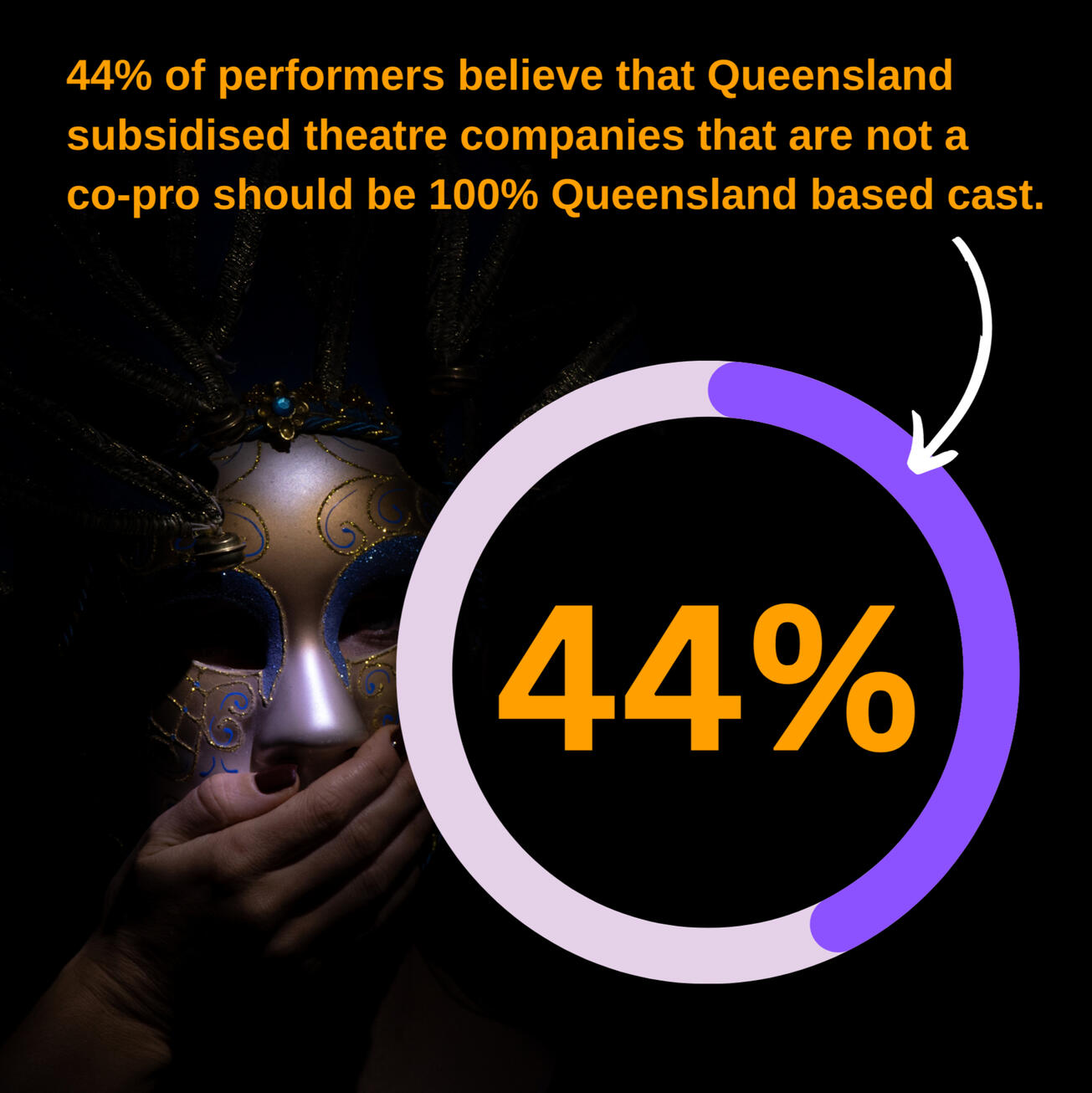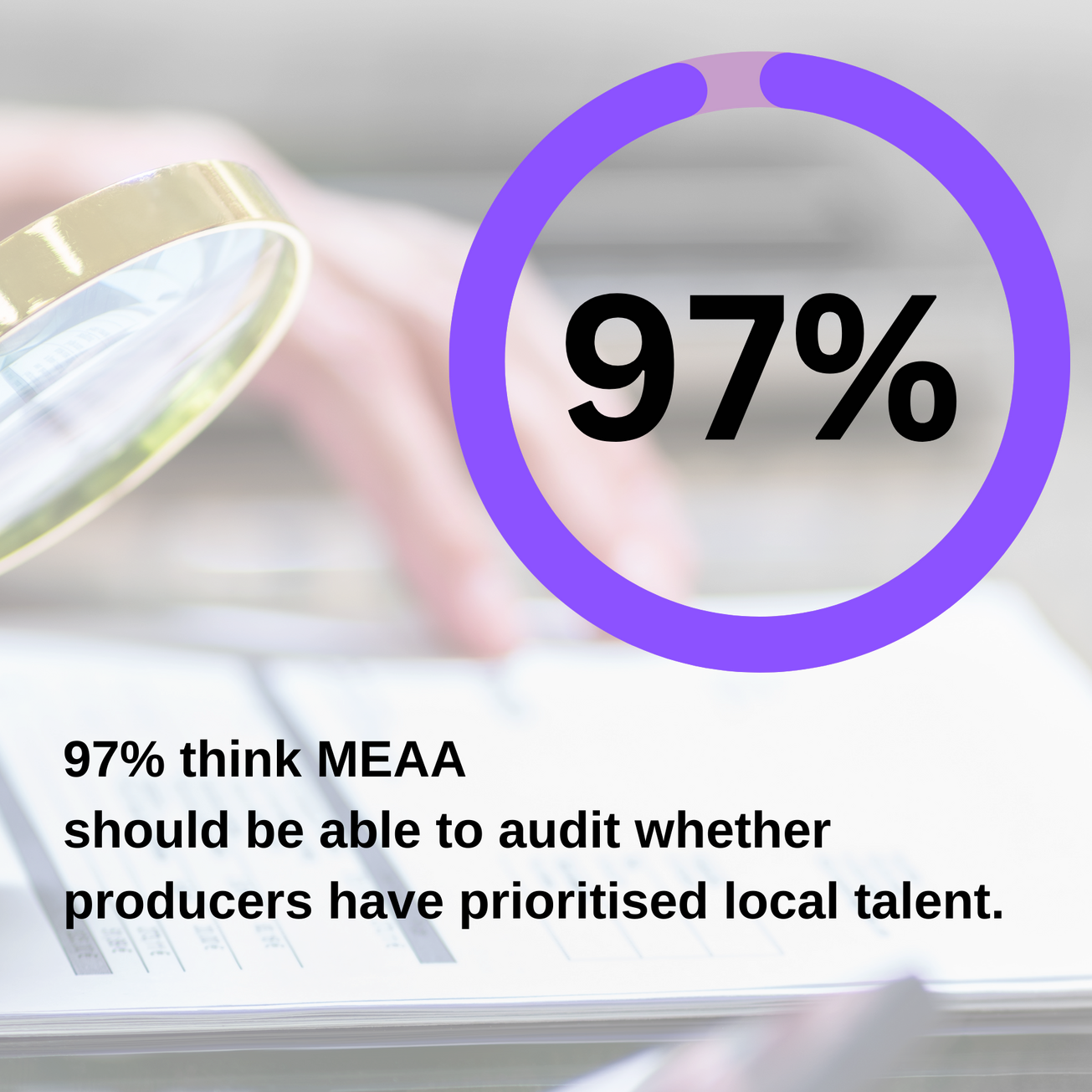 QUOTES FROM THE SURVEY
Note: These quotes have been edited to retain anonymity of the participants and any references to any specific productions have been removed.
Do you have something to say about working in Queensland, fill out the form to let us know!
"Jason Gann said, 'The best footballers in the country come from Queensland because we believe that they do.' The same should go for Queensland artists."
We are asking all Queenslanders to sign our Local Hires Are Hot Petition to call on the Queensland Government to ensure that companies and project invest back into the Queensland industry.We will be using this petition to lobby government, spark public debate and hopefully by 2024, we are able to see meaningful policies and assurances from our Queensland Government can sustain a fruitful industry where local artists can thrive.